On June 15th, 2021 global one automotive was honored to host the 2nd Supplier Event!
GOA Team was happy to welcome our valuable shareholders and suppliers in a digital way and recorded the high attendees' performance counting more than 130 live participants and more than 300 meetings within just 1 day, for the purpose of business networking and cooperation strengthening.
FROM THE USA TO TURKEY:
The Supplier Event started with the digital global trip to GOA Shareholders who prepared personal greetings and welcome for the attending industry partners.
MEET GOA TEAM: the round-table discussions started with a short introduction of the GOA Team.
LET'S TALK BUSINESS:
What are the challenges for the IAM? How to secure its future and how to make the IAM business attractive and inviting to the younger generations? – all these and further essential topics were discussed by the industry professionals within the round-table business discussion. We were honored to welcome our valuable speakers:
Günther Weber, Regional President Automotive Aftermarket EME at Robert Bosch GmbH; Markus Wittig, Senior Vice President at ZF Friedrichshafen AG; Jürgen Buchert, CEO TecAlliance GmbH, Managing Director CARUSO; Bastian Müller, Chairman of the Supervisory Board, WM SE + SSF Imported Auto Parts LLC; Felix Greiner, Deputy Chairman of the Supervisory Board WM SE; and Marcus Hähner, Managing Director global one automotive GmbH.
LET'S TALK GARAGES:
What is the future of the workshops? Which challenges should the workshops' managers expect in the nearest future and already now? Where the investment efforts should be focused on? How to make the workshops attractive and inviting to the younger generations? – all these and further highly interesting topics were discussed within the round-table garage discussion.
We were honored to welcome our valuable speakers:
Simon Nowotni, AUTOteam plus Nowotni; Marcel Memmersheim, Auto Hein GmbH; Detlev Moszicke, Auto Moszicke; and global one automotive represented by Marcus Hähner (Managing Director) and Kai Ballsieper (Supplier Management Director).
FACE-TO-FACE MEETINGS:
Discovering new business opportunities and strengthening existing partnerships:
the digital "face-to-face meetings" provided our partners with the effective networking platform for ideas' exchange, establishment of new business opportunities and long-term partnerships.
We are happy to share the positive results of the conducted attendee-survey:
 "… in regard to the digital events, for me it was the highlight of the entire Corona period".
 "very professional, valuable content, good business, discussion, great atmosphere".
 "This event was extremely well organized with positive feedback from many of the suppliers… I was delighted to meet with so many and will look forward to the progress with new suppliers following these initial discussions".
 "great personal introduction of the sympathetic GOA-Team, inspiring round table talk, very interesting voice of the workshop entrepreneurs. Provided a very good 360 degree overview".
 "… we have received very interesting market update and may be new future business possibilities".
We would like to thank all our participating shareholders and suppliers for their commitment, assistance with the preparation and dedicated participation at our digital Supplier Event 2021!
– Business Talk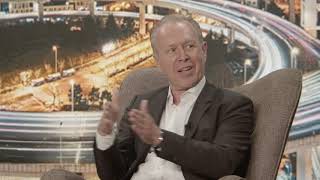 When clicked, this video is loaded from YouTube servers. See our privacy policy for details.
– Garage Talk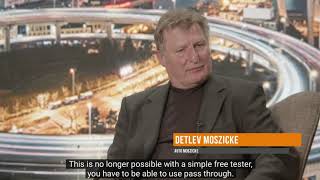 When clicked, this video is loaded from YouTube servers. See our privacy policy for details.